Holistic Psychiatry​
We treat a variety of mental health symptoms by examining root cause and treating the whole person, mind-body-spirit.
Holistic Psychiatry in Hampden, MA
At The Restorative Wellness Center, we provide individuals with Holistic Psychiatry treatments and counseling. This is done through a variety of integrative techniques based on an individualized intervention plan. Care may include, but is not limited to: functional lab panels; genetic testing; supplementation; detoxification; herbal support; psychopharmacology; diet and lifestyle changes; mind-body interventions; and therapy.
Benefits of Holistic Psychiatric Therapy
Treat stress and depression
Relieve anxiety
Improve cognitive function
Address trauma
Help with addiction
Book an appointment today!
Meet our Psychiatric Nurse Practitioner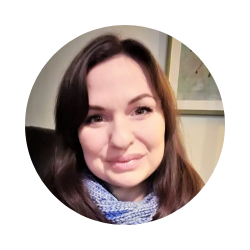 Maryam Lempke DNP, PMHNP-BC, LMT
Psychiatric Nurse Practitioner
Maryam is a doctoral-prepared, holistic psychiatric nurse practitioner who approaches treatment with a solid understanding of the mind-body-spirit connection. Treatment follows a bidirectional model, with adjunct supportive supplements and practices. Through treatment, clients find empowerment in overcoming trauma and past conditioning in order to become the best version of themselves and live a life of abundant wellness. Maryam treats men and women aged 18 and older. For more information, visit www.puravidapsychiatry.com or call (413) 450-0080. You can also email Maryam at reception@puravidapsychiatry.com.
What Our Clients Say
Some absolutely wonderful things have happened since our last session. I'm absolutely sure they wouldn't have happened the way they did if it wasn't for our session. Thank you!!