Reiki
Reiki is an energy healing practice that works to restore and balance your body, mind and spirit.
Reiki and Energy Healing in Hampden, MA
Reiki is known to reduce stress and promote relaxation and healing. The Japanese word, Reiki, means spiritually guided life energy. It clears and heals energy pathways. Energy Healing encompasses a range of modalities where a practitioner works with the etheric body in order to improve physical, emotional and spiritual wellness and to help clients align more closely with their purpose.
The practitioner identifies energies that are not authentic to their clients, are no longer serving them, or are out of alignment and, through intent and focus, removes and transforms whatever may need to be shifted in order to help them resolve their issue and move forward. These energies may be found in the physical body, on the emotional level, or on the soul level, manifesting through past traumas in this life or even before birth. There are many approaches to Energy Healing, and practitioners will often combine modalities. Intuitive skills and connection to spirit guides and angels are also part of this practice. While some practices in Energy Healing are more passive, the client is generally seen as an important player in the healing process.
Meet our Reiki Practitioners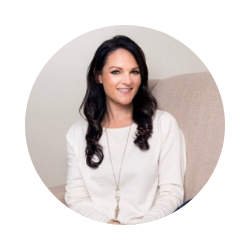 Lisa Kern, MS OTR/L
Holistic Therapist and Reiki Practitioner
Lisa Kern (MS OTR/L) is a Holistic Therapist and Reiki practitioner. She seeks to understand the wholeness of who you are and assists in restoring balance in mind, body and spirit. Lisa combines her 10 years experience working as an occupational therapist, along with alternative healing modalities including energy healing, chakra balancing, tapping/emotional freedom technique (EFT), yoga and guided meditations. ​As an intuitive healer and coach, Lisa helps to remove barriers to optimize healing, reduce stress and anxiety and recover from illness.
2 Allen Street, Hampden, MA 01036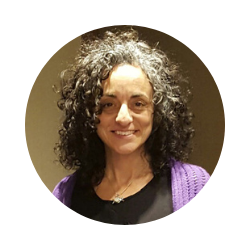 Adriana Iacobucci, MA
MA MBSR-T Infinity Practitioner
Adriana Iacobucci, M.A., Counseling
As an intuitive healer, Adriana (MA MBSR-T Infinity Practitioner) connects with her clients through deep listening, meeting them wherever they are so that they may receive what they are meant to receive. She offers the opportunity for clarity on issues, allowing for the possibility to release anything that is blocking the ability to receive. By facilitating a connection with one's highest healing, promoting one's own health, and creating opportunities for profound shifts in consciousness, change and lasting healing, Adriana offers an experience as unique as you are. Adriana offers over three decades of experience as a counselor/coach. After receiving her M.A. in Counseling and working for many years in traditional talk therapy, Adriana acknowledged her knowing that there was much more to the healing process than she was offering. She began on her path as an intuitive healer in 2000. Adriana offers a blending of therapeutic approaches, integrating many healing techniques in her private practice, such as Infinity Healing, Access Consciousness BARS, Reiki, Consegrity Therapy, MBSR, energy clearing, and chakra work. A strong believer in balance, Adriana understands that we must choose to take part in our own healing in order to achieve balance of the body, mind and spirit. With this awareness, one's healing process has begun. Adriana offers one-on-one sessions in person, via Zoom, or by phone.
Adriana has been an anchor in my journey to claim my energetic gifts...The absence of pretense removes fear of judgment and creates sessions that empower my body to go as deep and cosmic as I want to go. The empowerment she offers is subtle and sometimes hard to discern, but keep working with her and you will find the magic of Being you. Adriana is magic.